It's cozy season. Winter is upon us, and it's time to welcome some adorable, non-holiday-themed activities into our lives. Whether you're going ice skating with a thermos or hot chocolate in tow, curling up under a blanket with a good book or movie, or taking off for a little winter getaway, there are cute adventures to be had everywhere you turn. If you need a little rest and relaxation, booking a night or two at a lodge or cabin is always a great option. Thankfully, Alberta is jam-packed with gorgeous destinations for you to choose from. If you need a hand picking the location of your getaway, this list should help.
Storm Mountain Lodge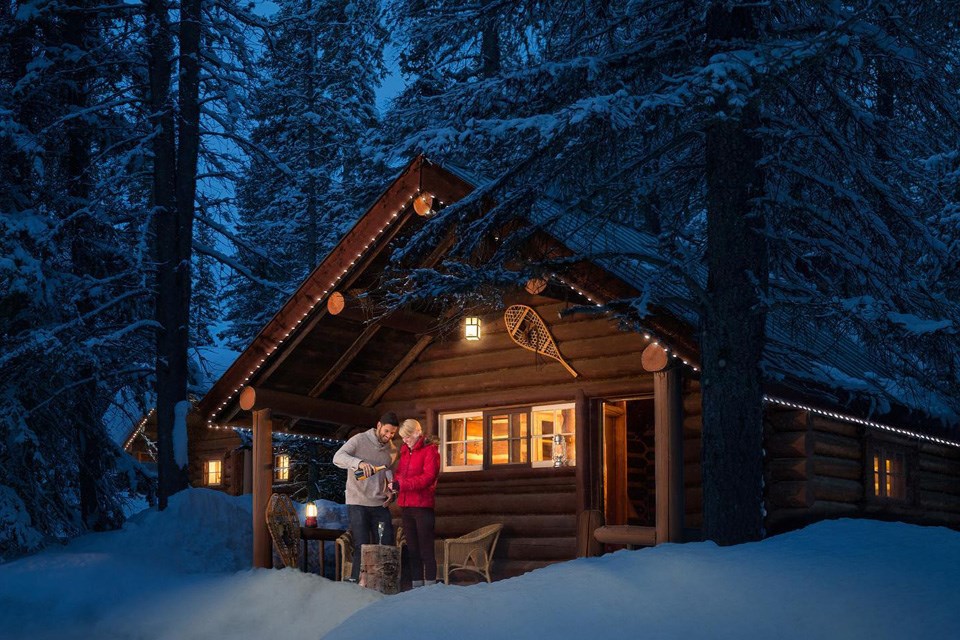 Storm Mountain Lodge is located right between the towns of Banff and Lake Louise in the beautiful Banff National Park. At Storm Mountain, you can book a lovely, historic cabin where you're free from the hustle and bustle of your everyday life. Seriously, there's no wifi, TVs, or anything of the sort. Guests are invited to enjoy meals in the lodge dining room and lounge, and you can even grab something on the go from the take-out cabin if you're heading out for a day of adventure in the mountains. Winter accommodation is available from January to May. You genuinely don't want to miss out on this magical experience.
The Prairie Creek Inn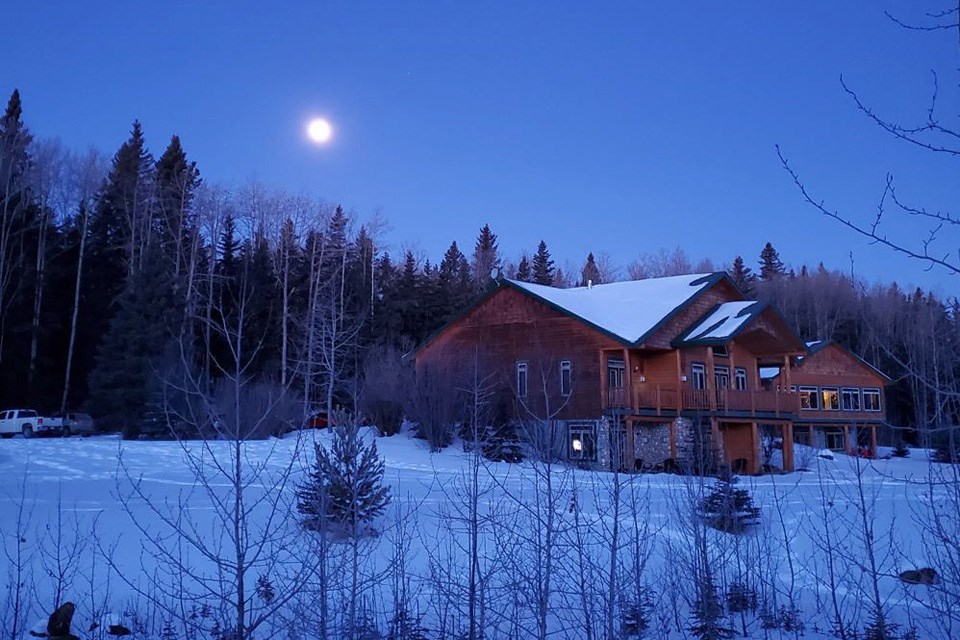 The Prairie Creek Inn is a gorgeous getaway in central Alberta, about 17 km south of Rocky Mountain House. You can opt for a room, luxury suite, or cottage. All great options! There are seven buildings on the property in total, and some of the accommodation options are self-contained with a kitchen, living spaces, covered decks, BBQs, and more. You can get a place for up to 4 adults, plan a solo retreat, or have a romantic getaway with your special someone. You can cook in your little kitchen if you've sprung for a larger accommodation or enjoy a meal at the Heartstone restaurant, which overlooks Prairie Creek.

Castle Mountain Chalet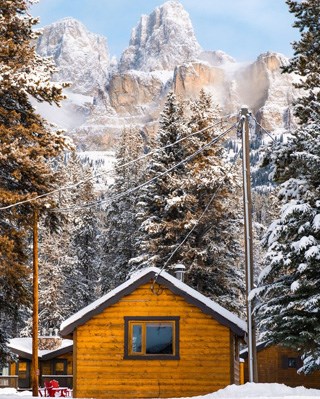 We've got another Banff National Park beauty for you. This historical, family-run resort was initially built in 1939. Located just over one kilometre from Highway 1 and about 7 km from Johnston Canyon, you need to experience this place yourself. The little chalets are log-cabin-style and beautifully rustic. In some, you'll find jet tubs, fireplaces, a full kitchen, and more. You're located right between Banff and Lake Louise, so you'll have gorgeous views no matter which way you look. There's a general store on-site, laundry for guests, a gym, and firepits for you to warm up by. Check out the packages and specials, and plan for a day or two in the great outdoors.
Goat Mountain Get-A-Way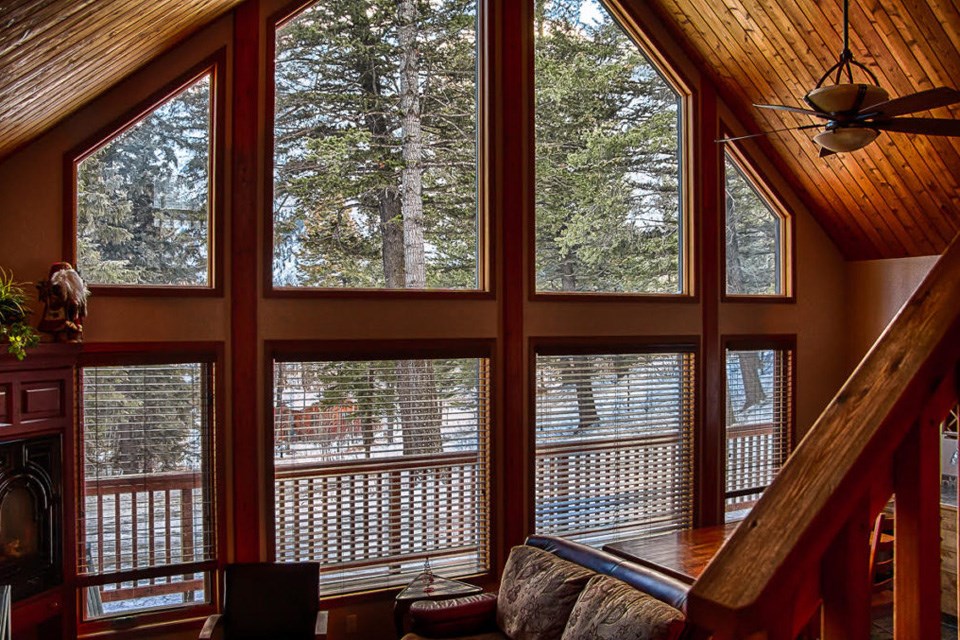 This stunning oasis can be found in the heart of the Crowsnest Pass. Goat Mountain Get-A-Way can be found in Blairmore, Alberta. The 17-acre stretch of land is equipped with seven large chalets that each come with a picnic area and a fire pit. There are regular chalets with one bedroom and a pull-out couch, so four people can stay comfortably. There are also deluxe chalets with two bedrooms. Each has a queen bed and a loft that has three single beds. So, the deluxe chalet can sleep up to seven guests. Winter pricing is affordable and worth it. You'll love exploring the grounds and cozying up in your chalet each night.
Mount Engadine Lodge
This place will never fail to take your breath away. Mount Engadine Lodge can be found just under 40 km from Canmore in Kananaskis, Alberta. The gorgeous destination offers a variety of accommodation options, including cabins, glamping tents, and the main lodge. Guests are treated to breakfast, lunch, dinner, and–of course–afternoon tea service. A popular destination for yoga and meditation retreats, this place is the essence of zen. You get to enjoy your relaxation while completely immersed in the great outdoors, and we know you'll wish you never had to leave.
Britanny Burr is a freelance writer and a contributor to Great West Media. This story was written for the 2022/23 Cool Winter Guide advertising feature. It is not written by and does not necessarily reflect the views of the editorial staff.