Not only is our folk festival beloved to locals and visitors alike, but it's also the longest-running folk music festival in Alberta. Going strong since 1978, you better believe that this festival is something special. Up to 21,000 music fans come from far and wide to take part in the event. From family and children's activities to a pub stage, artisan vendors to our food alley, there's something for everyone and you don't want to miss it. We've rounded up a list of some can't-miss happenings at this year's festival so you can get excited, too! Here's what you need to know:
The Lineup
The Canmore Folk Fest is known for arranging an epic roster of amazing musicians and this year's lineup is certainly no different. From notable touring artists to beloved local acts, you are going to love this outstanding list of performers. From day time collaboration sessions to night time concerts - you'll have tons of music to catch.
Country-Folk icon, Jim Cuddy, will be gracing the stage once more. This time is extra special as his son, Sam Polley will also be performing at the 45th annual Canmore Folk Fest. We may just see the two take the stage together. The Canmore Folk Fest will also be welcoming celebrated Canadian indie band, Bedouin Soundclash, acclaimed Canadian singer-songwriter, Kathleen Edwards, and rising star William Prince; this is just to name a few.
If you're big into local Canmore music, you can get excited to see The Cave Arcade, Mari Rosehill, Northern Quarter, Elk Run & Riot, and many more. To check out the full lineup, click here.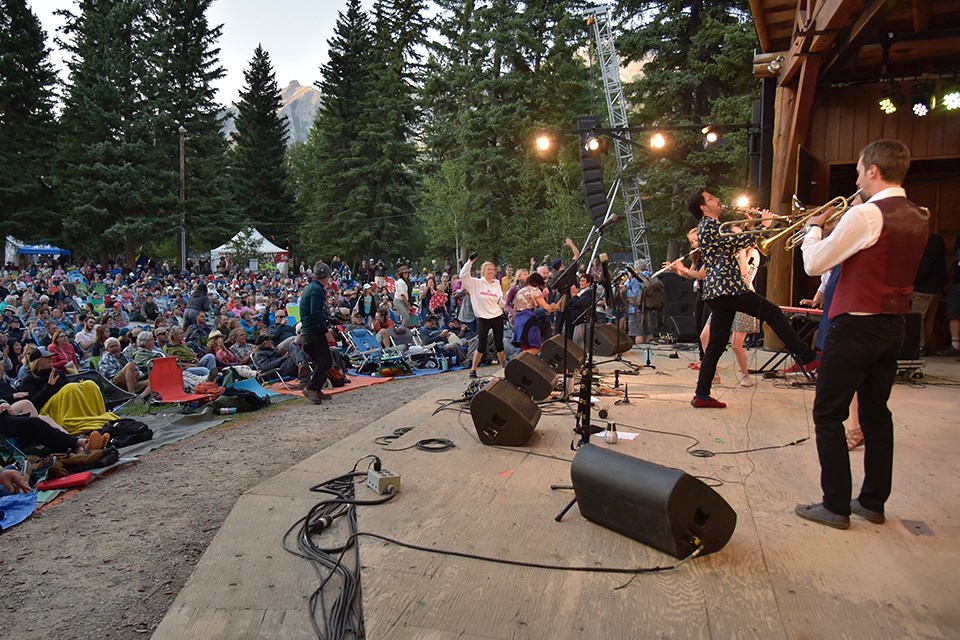 The Artisans
The Canmore Folk Fest has an outstanding Artisan's Village where you can browse and shop a wide range of handmade goods. From jewelry to apparel, accessories to pottery, art to instruments, there are so many amazing booths to visit. Not only do you get to shop all of the handcrafted treasures, you'll get to meet many of the makers and learn more about what they do.
The perfect place to buy gifts or keepsakes for yourself, it's truly an unforgettable experience. The Artisan's Village is often home to henna tattoos, hair accessory stations, and various other services you won't find on a normal day of shopping. You're going to love this year's list of makers!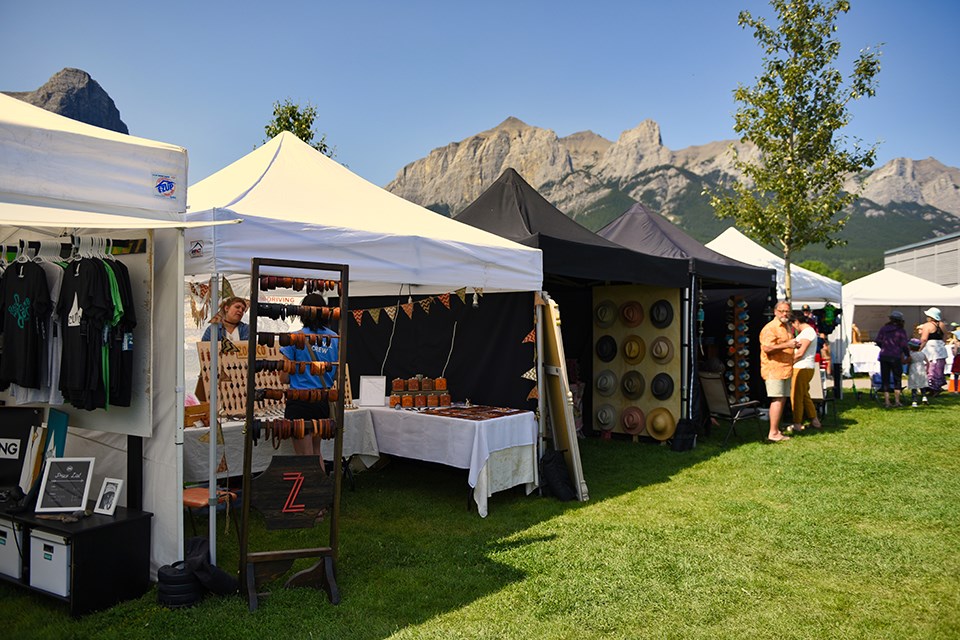 The Food
An Artisan's Village isn't complete without a mouth-watering array of diverse food vendors. From kettle corn and lemonade to outstanding ethnic food fair, you are going to want to come hungry. There are delicious snacks, full meals, and deserts to be purchased from the various food stands and trucks that make for a wildly unforgettable culinary experience. The hardest part about grabbing food at the Canmore Folk Fest is choosing from all of the unique options! Our advice? Try them all.
Free Friday Night
The Canmore Folk Fest wants to ensure the community spirit and amazing music is accessible to as many people as possible. As such, the Friday night concert is totally free of charge. This concert is made possible by our Artist Development Fund, which allows us to give back to our community through youth scholarships, music in schools and artist development projects like this. Get ready for a phenomenal show featuring Danny Michel and some of our talented local singer-songwriters.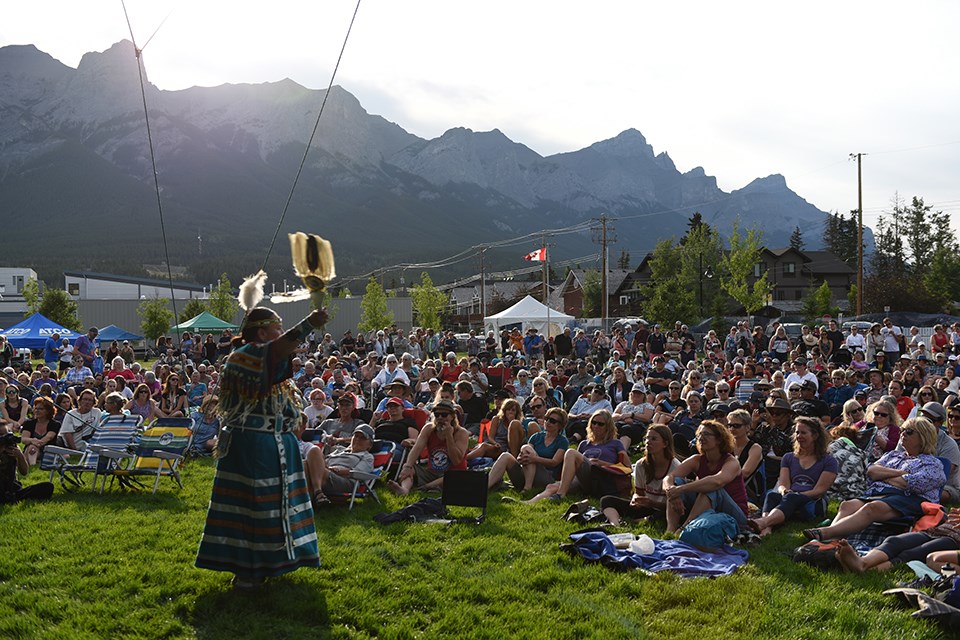 The Mountain FM Pub Stage
The Miners' Union Hall transforms into the Folk Fest's 4th stage throughout the festival weekend. The Mountain FM Stage 4 (also known as the Pub Stage) opens at 1:00 pm on Saturday, Sunday, and Monday with live acts kicking off at 1:30 pm and going strong until 10:15 pm on Saturday and Sunday and 9:00 pm on Monday. Admission is free for ticket holders and only $10 for the public.
As you may have gathered from the word "pub" in the name, there are drinks to be had! Sponsored by the Canmore Grizzly Paw, some of your favourite local beer will be on rotation and you get to sip away while listening to some incredible music. A great way to split up the weekend, enjoy a bevy, or experience the festival in a different way if you didn't grab a festival pass. The Folk Fest and Grizzly Paw are working on a very special collaboration so be sure to keep your eyes open for that.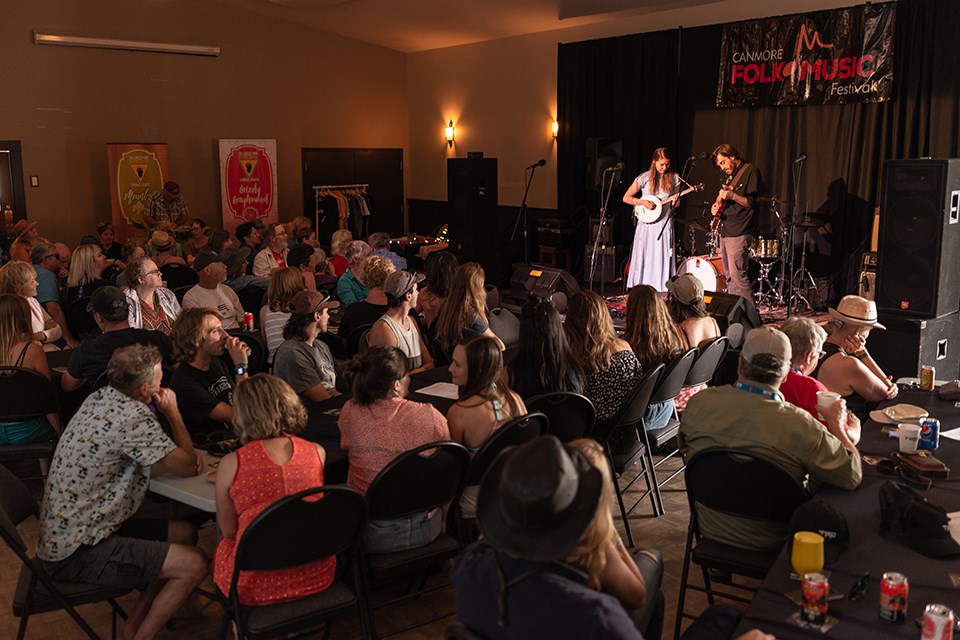 The Workshops
Something especially unique about the Canmore Folk Fest is its workshops. Aside from the main performance stage, there are two other stages on the grounds, the "workshop stages." Artists are matched together based around a theme that can spark creativity, collaboration and jamming. These eclectic mixings of musicians from diverse backgrounds often result in that ephemeral "lightning in a bottle" sound that will never be recreated twice. These workshops are really special and unlike most other festival experiences, they bring us back to the root of the festival itself: passion, collaboration, creativity, community, and – of course – amazing music.
There is so much to look forward to at the Canmore Folk Music Festival, these things are only just the tip of the iceberg. To learn more about the festival or grab your tickets, visit the Fest's website. There are so many ways to enjoy the Folk Fest: you can buy single day tickets, grab a full weekend pass, swing by the pub stage, or apply to be a volunteer. You can't go wrong! We will see you there.