Whether you're a prospective student, an eager learner, or simply curious about the opportunities available, Ambrose University's Open House is the perfect event for you.
Ambrose University's Open House on October 21 is an eagerly anticipated event that brings together prospective students, alumni, and the wider community for a day filled with excitement, celebration, and exploration. This particular Open House holds a special significance as it coincides with the athletic homecoming games. From the home-openers for basketball and volleyball to alumni homecoming festivities, attendees will have the opportunity to witness the strong connection and pride that exists within the Ambrose community.
​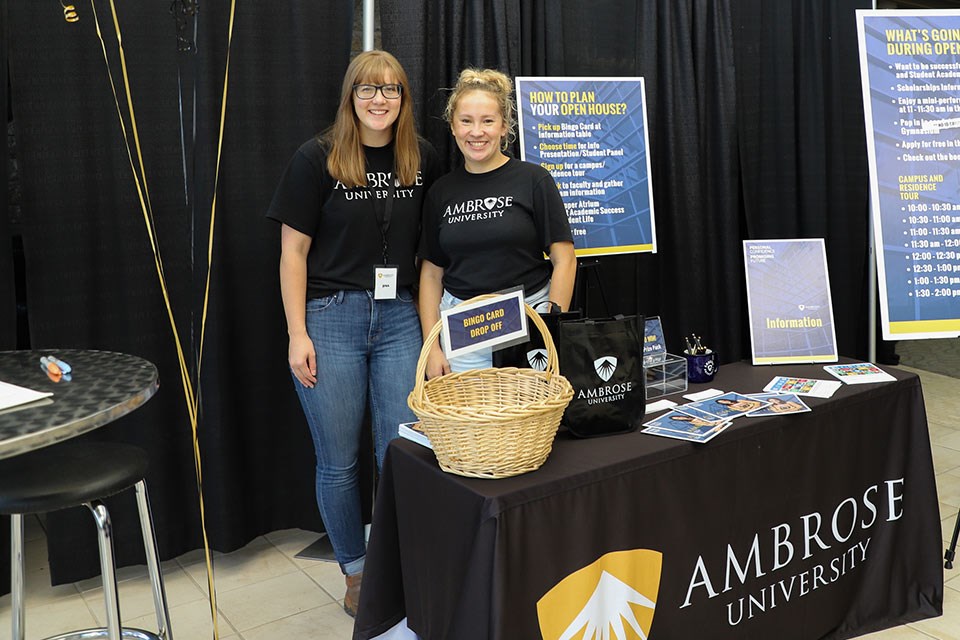 ​
During the Open House, there will be a wide array of activities and stations set up throughout the campus. By engaging with various booths and attending different activities, attendees can receive a stamp at each station, making them eligible for a scholarship. This is a great incentive to explore all the displays. During the event, guests will receive additional valuable information about scholarships, bursaries, and other financial support options, ensuring students have the means to achieve their educational goals.
While registration for the Open House is not required, it is strongly encouraged. Registering in advance ensures a seamless check-in process. Additionally, registering for the Open House provides individuals with the latest updates and information leading up to the event, ensuring they don't miss out on any important details.
At Ambrose University, education goes beyond textbooks and lectures. It's a transformative experience that nurtures personal growth, intellectual curiosity, and spiritual development.
By attending Ambrose's Open House, you'll get a firsthand glimpse into the unique attributes and advantages that set this institution apart. At the core of Ambrose University's identity are its mission and values. Rooted in the Christian faith, Ambrose is committed to providing a transformative education that integrates faith, learning, and service. The mission to equip students for lives of significance, purpose, and service resonates throughout the institution, creating an environment that nurtures character, compassion, and intellectual growth.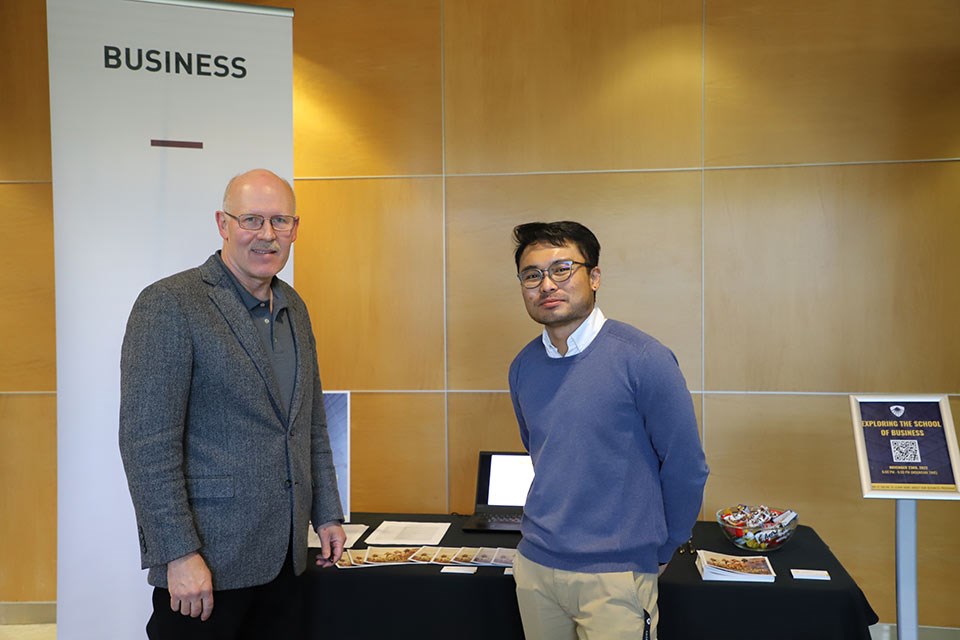 Ambrose University offers higher education through:
Faculty of Arts & Science

Humanities
Biology
Social Sciences
School of Business

School of Education
Faculty of Theology (School of Ministry)
Seminary
There is so much to explore and so many ways to grow at Ambrose University. During the open house, the campus will be bustling with activity, with numerous games and activities taking place around every corner. Whether it's interactive games, campus tours, or engaging with faculty and current students, there will be something for everyone to enjoy and experience. So, mark your calendars, gather your enthusiasm, and get ready for an action-packed day at Ambrose University's Open House! Whether you're a prospective student exploring educational opportunities or a community member looking to reconnect with the university, this event promises to be an unforgettable experience.
Learn more about Ambrose University online and on Instagram.